the interview
Laurel Shaffer
"I live and breath plant medicine, plant chemistry (or phytochemistry), and I can feel the heart and soul of plants. I have always loved the science and the energy of plants, and I want to connect people to them through effective and thoughtful products."
What is your skin type ?
My skin type is always changing. In the winter, my skin is often dry, sensitive, and easily irritated. In the summer, my skin breaks out more easily and can get clogged or congested. I can even suffer from cystic acne during times of stress. It means a lot to me to have so many different plants as my tools, and products to work with from our line in order to deal with any symptom that may arise.
What is your daily beauty regimen ? Your weekly routine ?
My daily regimen is simple. I often only do it once per day; and it is simply Cleanse, Hydrate, and Moisturize. I start with Normal/Dry Cleanser, which I massage on to damp skin, focusing on congested areas. Then I gently wipe away the Cleanser with a warm towel. After removing the cleanser, I do a warm towel compress on my eyes and on my neck. This helps to reduce puffiness, and to stimulate lymph and circulation. Then I completely saturate my skin with one of our Oily/Combination Elixir. This hydrates my skin, offers nutrients, and reduces any inflammation. Lastly, I apply our Sun Damage Repair Serum this time of year as my moisture and treatment in one. This Serum will help to prevent sun damage from occurring, as well as repairing any pre-existing damage. Those 3 products are my staples for the current state of my skin.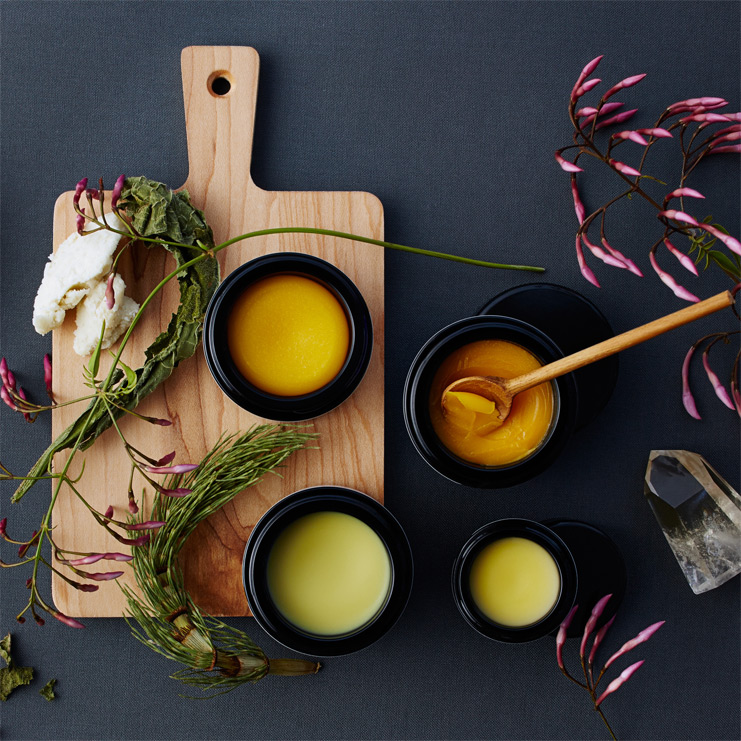 What do you do if you have a spot ?
The first thing I do when I have a breakout is think about WHY! What did I eat; Have I been stressed; Have I had enough water? I give myself a gentle facial massage, and depending on the state of my skin overall - I typically choose a soothing mask, like our Gentle Mask. This is to help prevent any additional breakouts and to stimulate a gentle detox. I will always do a warm towel compress as well, to help stimulate lymph flow and to soften any hardened sebum deposits in my skin. The last step is to treat the blemish with our Blemish Treatment - with just 1 drop in the evening as my final step. Our Blemish Treatment is best for inflammation and swollen cystic acne.
What are your Laurel favorite products ?
This is constantly changing for me. I make plant medicine for the skin, medicine that addresses different symptoms. So my appreciation for different plant ingredients changes based on what my skin is going through. Lately, I have been working on brightening and fading old acne scars and hyperpigmentation, so the Brighten Mask has been a weekly staple to heal my skin from scars and past trauma.
Do you have a special beauty tip ?
Hydrate! I find in the green beauty world, sometimes 'hydrators' are looked at like 'toners' and people find them unnecessary. The truth is that they are so necessary! Hydrosols or Facial Mists (we call them Elixirs) provide hydration which is of high importance in having healthy skin. They also provide water soluble nutrients that facial oils can't provide. I thoroughly saturate my face with our Elixirs before applying one of our Serums. These two steps provide my skin with everything it needs to be healthy.
Do you have a special beauty recipe (like a detox recipe) ?
I love good salty baths for everything. I include a few drops of essential (like Lavender or Eucalyptus), 1/4 cup of salt, and maybe a little clay, seaweed, or flower petals. This stimulates our Lymphatic System and Immune System and improves overall health.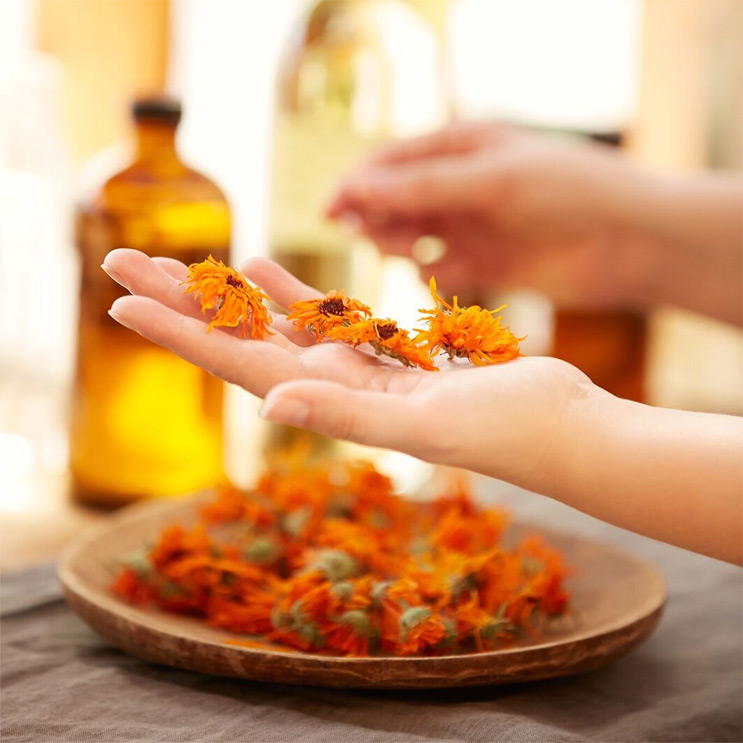 What do you always have in your bag ?
I always have our Spiritual Warrior in my bag. As much as I wish I was a calm and centered person, I am usually very nervous and anxious. I get nervous about silly things that I can't control, like how my day is going, my productivity, or my health, or loved ones. The Spiritual Warrior - which I think of as a 'plant companion' - is made up of centering and grounding plants that help me to be present and in my body. It pulls me out of my busy mind, and helps me to live more freely and in the moment, through the magic of aromatherapy and plant energetics.
What is the future for Laurel ? What is your future product ?
Our line is all about sourcing; and when I am creating a new product it is always inspired by a rare and unique source. Currently, we have 2 very special new ingredients that are inspiring creation for me! Both will most likely be limited edition, since theses sources are so rare and special. I don't want to give too much away, but one is inspired by forests and will come out in November/December. The other is inspired by a delicate timeless flower, and that will come out in January.